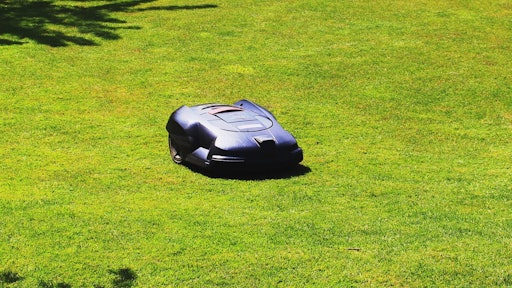 Search "robot lawn mower fails" on YouTube, and you'll quickly wind up both chuckling and with the assurance that, if you want a cleanly trimmed lawn, you'll be sticking it out in the hot sun for a few years yet. Experts consistently say that, though robotic vacuums have fulfilled the promise of eliminating that piece of tedious house labor, automated lawn mowers just aren't there yet.
Much of that is because the lawn is a totally different world than that of the indoor vacuum. Lawn mowers have to contend with flower beds and unpredictable weather, and don't have walls for guidance. Instead, most automatic lawn mowers require owners to set up a wire boundary around their property, which can take a lot of time.
"They're built by these old-school hardware providers who don't think like a software company," Charles Brian Quinn tells Hypepotamus.
Quinn, on the other hand, lives in the software world. With an engineering and development background, Quinn worked as a software consultant until founding his own development agency. In 2012, he merged with Atlanta-based agency Big Nerd Ranch and took over as CEO of the combined company.
To read the full original article, please click here.