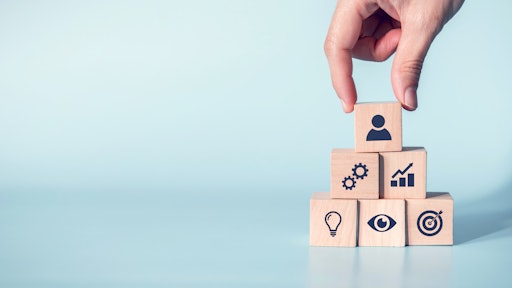 stock.adobe.com - oatawa
LandCare's employee relief fund reaches 100 grants
LandCare granted its 100th grant through its employee relief fund.
Since launching in May 2020, the company's Tangerine Employee Relief Fund (TERF) has provided more than $180,000 in assistance to through the distribution of 100 grants to LandCare team members facing financial hardships. This March marked the 100th grant given to a team member in need.
TERF was in the early stages of development in late 2019, when LandCare leadership was eager to create an initiative supported by and made accessible to team members. However, when the COVID-19 pandemic hit in March 2020, LandCare's executive team accelerated the launch of TERF in anticipation of the potential negative financial impact that the pandemic and resulting economic slowdown could have on its team members and their families.
"The creation of TERF was a crucial step in addressing the financial vulnerabilities of our team members who may not have access to emergency funds," said Mark Hopkins, Central Division vice president. "During the uncertain times of 2020, it became increasingly difficult to predict the well-being or financial stability of ourselves or our loved ones from week to week. TERF provided a means for both donating and accessing funds in times of unexpected hardship, embodying the culture of care and support that is at the heart of LandCare."
Bobcat Co. joins forces with National Recreation and Park Association
In celebration of Bobcat Co.'s 65th anniversary and with a focus on positively impacting communities, Bobcat Co. and the National Recreation and Park Association (NRPA) are partnering to create vibrant and sustainable community park and recreation areas.
"Bobcat is committed to investing time and resources for the betterment of our world, and these grant opportunities align with our community building initiatives and focus on sustainability," said Mike Ballweber, president of Doosan Bobcat North America. "We are humbled to support these efforts and serve as a catalyst for cultivating resilient communities throughout the U.S."
Through its partnership with NRPA, Bobcat will extend five grants, each worth $50,000, to support five park improvement projects in designated communities throughout the U.S. Bobcat will also support the grant recipients through the use of its compact equipment lineup as applicable on project sites.
Projects may support various restoration, beautification or enhancement activities focused on climate readiness, native habitat restoration, trails maintenance or development, native plantings and pollinator habitats, green stormwater infrastructure, sports fields and more.
FieldBin supports California companies dealing with extreme weather recovery
FieldBin, a field service management (FSM) software provider, will offer its FSM application at no cost to any California-based trade company assisting with extreme weather recovery.
"California is experiencing unprecedented weather events which have caused tremendous damage, stress, and hardships for residents and businesses across the state," said Garrett Wilson, president, FieldBin. "By offering our software for free to California field service trade companies, we hope that we can ease some of these challenges and help these hardworking professionals better serve the needs of their customers while helping keep their businesses running efficiently, especially as labor shortages remain high."
FieldBin's software, which is designed to help contracting, HVAC, plumbing, electrical, landscaping, and other trade companies manage every aspect of their business in one, easy-to-use platform, will help California trade companies to rebuild their communities and existing businesses.
Vanguard invests in automation at Georgia facility
Briggs & Stratton is making an additional investment of $6 million in its advanced battery manufacturing facility in Tucker, Ga., to improve the safety, efficiency and production capacity of its Vanguard Lithium-Ion Battery Packs through the addition of automated equipment within its manufacturing process.
The Tucker location includes four production lines with the capacity to accommodate future growth as the demand for battery power continues to grow across the off-highway industry. In response to the growing Vanguard battery portfolio, the Tucker facility is expanding its manufacturing processes to accommodate the production of different packs and configurations. The automated equipment will enable all of the facility's assembly lines to build the different battery pack models and configurations.
The new automated equipment will begin operation in early spring 2023.