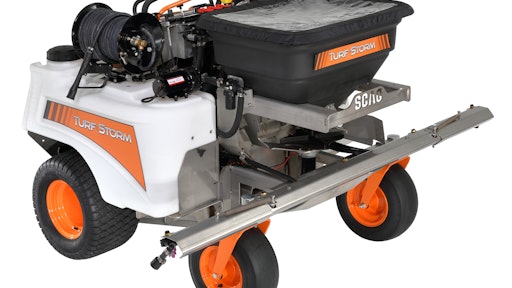 Scag Power Equipment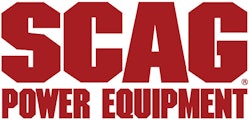 Scag Power Equipment, a Division of Metalcraft of Mayville, is excited to announce its upcoming "Scag Live" online product introduction event to be held on Wednesday, October 21, 2020.
Attendees of "Scag Live" will learn about all of the newest Scag products and product enhancements, as well as get the chance to submit questions to the Scag team, which they will answer live. Other products to be showcased will include offerings from Scag's sister companies, Versatran, Gamache Systems and FJR Automation.
Highlighting the program will be the introduction of the new Scag Turf Storm stand-on spreader-sprayer product.
According to the company, the Turf Storm is a must-have tool for the serious landscape chemical applicator, and anyone looking to expand their lawn care offerings. A natural fit for large commercial properties, the Turf Storm also makes itself at home while treating residential lawns. With right-sized liquid and dry capacities, the Turf Storm will help operators get more done per day for maximum productivity and profitability.
The Turf Storm is anticipated to be available in November/December, 2020.
Various other product enhancements will be discussed, as well as an exclusive sneak peek at an exciting new prototype machine that is sure to be of interest to dealers and end-users.
The event will be hosted on the company's website, www.scag.com and is open to all who wish to attend.
Anyone who is interested in accessing the proceedings must pre-register on the website prior to the event by visiting www.scag.com/scagliveregistration.